"…there is no quality in my heart at all, call it either faith or charity; but instead of these I set Christ Himself before me, and I say, "There is my righteousness." — Martin Luther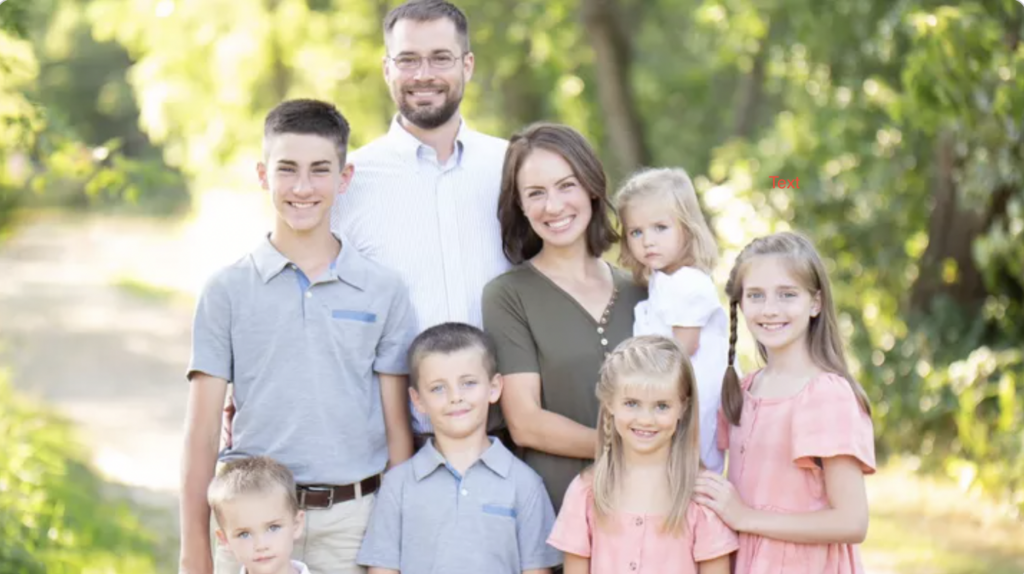 Click here to learn more and support the Travis Loeslie family.
Friends of Christ for Us, Rev. Travis Loeslie has been a faithful Lutheran pastor and his wife a faithful Lutheran wife and mother of their six children. He has been diagnosed with Huntington's Disease, which you can read about from this post. It means that he can no longer serve as a pastor and his family needs help. Please, consider donating generously. "As you did it to one of the least of these my brethren, you did it to me." (Matthew 25:40) Travis's mother was instrumental in starting the Christ for Us website. She built the first website. And Travis's parents have been a continued help and support in keeping this website going.
Recent Sermons
Sermons are aired on the radio the following Sunday.
Second to Last Sunday| Nov. 13| Rev. James Preus| Matthew 25:31-46
St. James of Jerusalem| Oct. 23| Rev. James Preus| Matthew 13:53-58
Trinity 18| October 16| Rev. James Preus| Matthew 22:34-46
Trinity 17| October 9| Rev. James Preus| Luke 14:1-11
Trinity 15| September 25| Rev. James Preus| Matthew 6:24-34
Trinity 14| September 18| Rev. James Preus| Luke 17:11-19
Learn More about our Contributors
Christ for Us was started by Rev. Rolf Preus in order to share the good news of salvation by grace through faith in Christ alone through sermons, papers, and Bible studies. His sons, who also are pastors in the Lutheran Church, have continued this project of sharing orthodox Lutheran theology with the chief focus on Christ for Us.
Popular Papers
The Christ for Us Website has been a source of encouragement and study for many years. It is extraordinary to have the writings and Papers of Reverend Doctor Robert D. Preus and Reverend Rolf Preus listed in one place. We look forward to the many years to come as the Preus Brothers contribute to this large body of work.